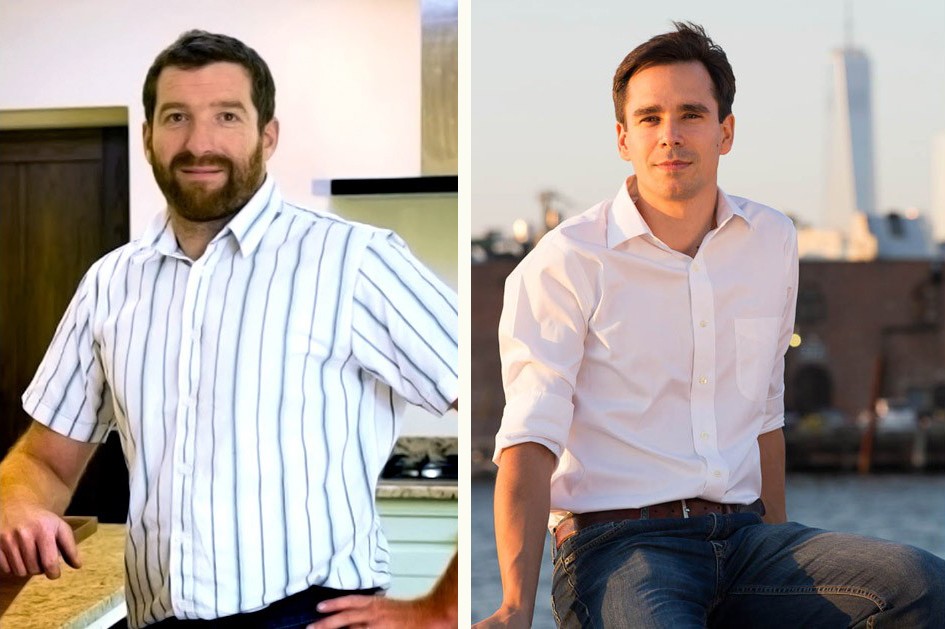 Philippe Hetier, a native of the French Alps, is a cabinet maker of the guild of Les Compagnons du Devoir, a French organisation of craftsmen and artisans dating from the Middle Ages. The highly skilled artisans of France are known throughout the world for their magnificent buildings and intricate interiors – they have built many of the major ecclesiastical and aristocratic monuments of France. Philippe first came to Ireland to work with Keith Mosse Bespoke Furniture in 2003, taking over the workshop in its entirety in 2008.
In his workshop, Philippe now designs and makes commissioned pieces of the highest standard for clients in Ireland, the UK and France. His repertoire covers all aspects of architectural joinery and bespoke cabinetry. It ranges from high-quality, solid wood-frame kitchens, spiral stair cases and finely crafted commissioned pieces for home or office. Philippe has also undertaken a number of challenging restoration projects. 
Pierre Bourdel was raised in the Loire Valley, France and formally trained in France by seasoned and experienced upholsterers. During his apprenticeship (which lasted nine years), he met and worked with Philippe Hetier and Joseph Walsh in Ireland. Pierre currently works and lives in Brooklyn where he set up his own studio Pierre Atelier and maintains the tradition of the best European furniture styles with American comfort and modernity.